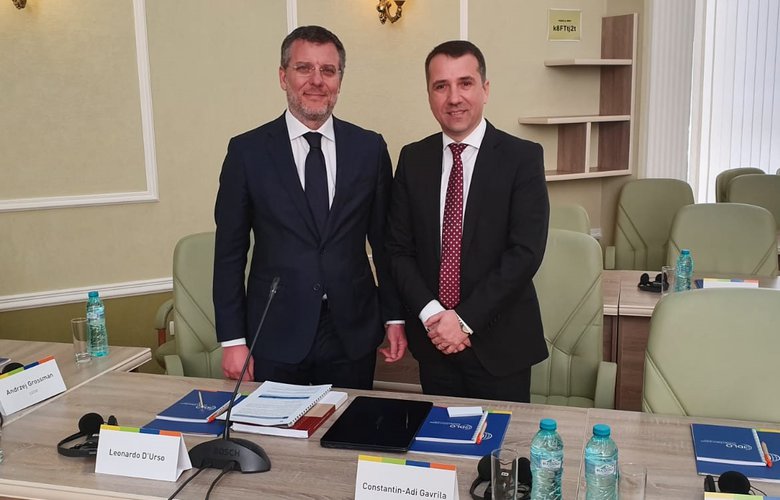 April 4, 2019
Adi participated in the launch of the fourth phase of the project "Mediation and Commercial Arbitration in the Republic of Moldova", which took place on Thursday, March 28, 2019 at the headquarters of the Ministry of Justice in Chisinau.
For the occasion of the launch, Adi has prepared and presented with Leonardo D'Urso an analysis of the application of mediation in the Republic of Moldova in relation to best practices in the European Union and Road Map with recommendations for the popularization and strengthening of mediation throughout the Republic of Moldova.
The Ministry of Justice of Moldova is one of the beneficiaries of the project in the field of mediation and commercial arbitration implemented by the European Bank for Reconstruction and Development and the International Development Law Organization with the financial support of the United States Agency for International Development.
The recording of Adi's intervention (in Romanian) can be found here https://www.youtube.com/watch?v=VLPYh_CjJrw&t=896s.
The recording of the full event can be accessed here.