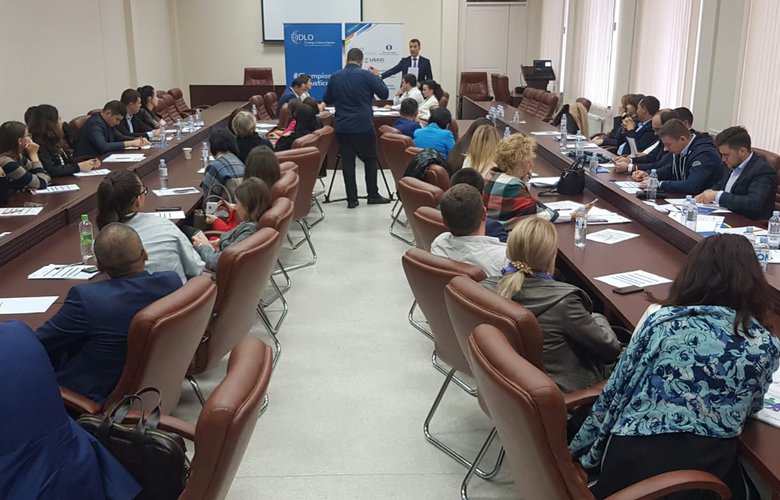 Oct. 15, 2019
Adi participated on October 15 and 16, 2019 at the International Conference on "Mediation - an integrative approach to conflict", organized in Chisinau by the Ministry of Justice of the Republic of Moldova, the Faculty of Law within the State University of Moldova and the Mediation Council from Moldova.
During the conference, Adi presented a report on the theme "Imperative of mediation at the contemporary stage". Also, in the section dedicated to workshops, he facilitated a session on the topic of commercial mediation attended by over 100 businessmen, lawyers, students and other people interested in mediation.
The contribution to this event is part of the collaboration relationship between ADR Center and International Development Law Organization (IDLO) for the implementation of the fourth phase of the project "Mediation and Commercial Arbitration in Moldova" implemented by EBRD in partnership with IDLO and financially supported by USAID.